Repels Rodent
The washing machine comes with a 3 mm plastic cover that comes coated with a rat repellent chemical. Keep your fears of rats damaging your washing machine at bay.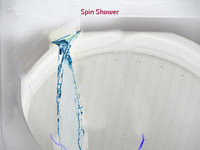 Spin Shower
This innovative feature of this LG washing machine washes away soap residuals that are left behind during a wash cycle.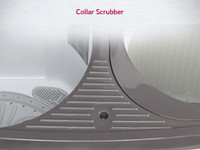 Collar Scrubber
Collars and cuffs accumulate the maximum dirt and cleaning them becomes a herculean task. However, with the collar scrubber, cleaning away the dirt on cuffs and collars becomes easy and saves a lot of time.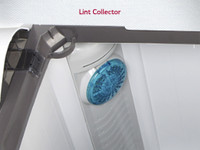 Lint Collector
Lint is a major hassle while washing clothes. However, with the washing machine equipped with a lint collector, it ensures that all the lint that gets detached during a wash cycle gets accumulated and no fibre sticks to the washing machine's pipe. This helps keep the machine up and running for a longer duration of time.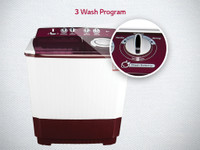 3 Wash Program
Choose the right program for the type of clothes you are washing. Choose from three pre-set programs – Gentle, Normal and Strong to get the most optimal wash for your fabric.